Each year, the MBA's annual Sound Bites event begins with two concurrent seminars, one specifically for the sales department, and a second, usually for programmers and jocks.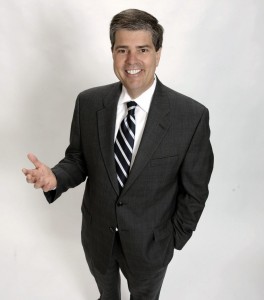 This year, the sales seminar will be hosted by Dave Burke from Burke Media Marketing.  Dave Burke has spent the past 11 years making more than 100 auto dealer sales calls each year. Meeting with dealer principals, sales managers, marketing directors, agency representatives, and more, Dave has learned firsthand what dealers want from their media partners and how to drive more revenue from this critical category. Read Dave's full bio at http://www.burkemediamarketing.com/home.
Dave will present "Street Smart Strategies for Selling More Car Dealers." Automotive remains atop the revenue category list for most broadcasters even as this business continues to undergo major changes in how it markets itself. Digital marketing for dealers continues to grow in importance, yet generally, broadcast account executives remain tentative in applying strategies against these assets. To continue to grow revenue in this category (which is forecast to continue to grow for the next 5 years), not only do sales teams need more confidence in positioning digital strategies for dealers but also a strong base knowledge about the car business itself so they can present ideas that work with authority and confidence.

Fred Jacobs, from Jacobs Media, will host this year's programming seminar, with a three-part series covering technology, social and mobile efforts, and taking care of the talent.  Read Fred's full bio here: http://jacobsmedia.com/about/staff.asp
Fred's three part series will include:  a technology overview, using research from their 10th annual research survey of what radio listeners among 11 different formats are doing – when they're not listening to the radio; a deeper dive into the worlds of social, mobile, and cars – all of which are playing a progressively more important role to all radio companies and stations; and a focus on the key moves and actions that programmers, DJs, and hosts should emphasize in order to remain relevant and grow their personas.
We hope to see you at this year's Sound Bites pm October 29th!