Radio
Inclusion of AM Radio in Vehicles to Ensure Public Safety:  As automakers increasingly focus on the production of electric vehicles, some car manufacturers have elected to eliminate AM radio rather than work to mitigate interference to the radio band from the electric motor.  Other manufacturers have been able to keep the AM band.
AM radio serves as the backbone of the nation's emergency alert system and removal of AM radio from passenger vehicles endangers drivers in the event of an emergency.  Not only do millions of people listen to AM radio each month, but FM stations, broadcast television stations, and cable television providers rely on "Primary Entry Point" stations, which are primarily AM stations, to get emergency alert messages.
Massachusetts Senator Ed Markey, and NJ Congressman Josh Gottheimer have introduced the "AM Radio For Every Vehicle Act" (S.1669 and H.R. 3413, respectively), which would compel the National Highway Traffic Safety Administration (NHTSA) to create rules keeping AM radio, and its vital public awareness capabilities, in passenger vehicles.  The MBA urges Congress to pass this important public safety legislation.
The MBA would like to thank Senator Ed Markey for leading the Senate effort on AM4EVA as well as Reps. Jim McGovern, Jake Auchincloss, Stephen Lynch, Rep. Bill Keating, and Ayanna Pressley for co-sponsoring this bill.
Performance Royalties: During past Congresses, some members of Congress, at the behest of the big record labels, introduced a bill to impose a performance tax on local radio broadcasters. The Performance Rights Act would have imposed a devastating new fee on local stations simply for airing music on the radio – airing the music that provides free promotion to the labels and artists. A new performance fee could financially cripple local radio stations putting jobs at risk, stifle new artists trying to break into the recording business and harm the listening public who rely on local radio.
The Massachusetts Broadcasters Association has asked the Massachusetts Congressional Delegation to sign on to H.Con.Res. 13 and S.Con.Res. 5, non-binding resolutions which supports the "Local Radio Freedom Act."  The bills state that "Congress should not impose any new performance fee, tax, royalty, or other charge relating to the public performance of sound recordings on a local radio station for broadcasting sound recordings over the air, or on any business for such public performance of sound recordings."
The MBA would like to thank Rep. Stephen Lynch, Rep. Seth Moulton and Rep. Bill Keating for co-sponsoring this bill.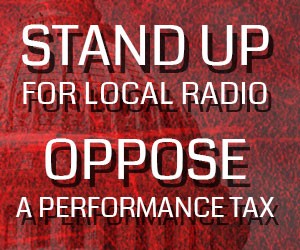 Marketing and Advertising Restrictions: Advertising revenue is critical to local TV and radio stations that rely on those dollars to serve local communities with vital news and information and high quality entertainment. As Congress considers initiatives that impact advertising, including restrictions on food marketing and a moratorium on television commercials for new medicines, it should avoid legislation that threatens free speech and increases federal agencies' authority to excessively restrict advertising on which local stations rely.
Pirate Radio:  Illegal broadcasts on the AM and FM bands prohibit licensed broadcasters from carrying out their stewardship of the public's airwaves and jeopardize listeners ability to get critical news, weather and emergency information.
Broadcasters who are affected by pirate stations in Massachusetts are encouraged to report them to both the MBA by filling out the pirate radio form here and to the FCC by filling out each of two forms, here and here.  Please send the ticket information from the FCC form to jordan@massbroadcasters.org.
For more information on radio issues in Congress, visit NAB.com
Television
Defending Local Journalism: The overwhelming power of big tech gatekeepers is threatening Americans' access to quality local journalism. The size of the platforms, such as Google and Facebook, dwarf local TV and radio stations. Not only do these tech giants pose major threats to advertising revenue, but they are gatekeepers of online content, exerting power over what internet users access and how advertisers reach them. When big tech wins, local communities lose.
Congress should pass the bipartisan Journalism Competition and Preservation Act (JCPA) (S. 1094) to allow broadcasters and other news publishers to jointly negotiate with dominant digital platforms regarding the terms and conditions by which their content may be accessed online.
Reporter Shield Law:  The Massachusetts Broadcasters Association has once again aided in submitting the Media Shield Bill to the Massachusetts legislature.  HB 1553, which is cited as the "Free Flow of Information Act" would protect a reporter from revealing the name of a confidential source.
Massachusetts is currently one of only ten states that doesn't protect it's reporters from naming confidential sources.