Radio
Performance Royalties: During past Congresses, some members of Congress, at the behest of the big record labels, introduced a bill to impose a performance tax on local radio broadcasters. The Performance Rights Act would have imposed a devastating new fee on local stations simply for airing music on the radio – airing the music that provides free promotion to the labels and artists. A new performance fee could financially cripple local radio stations putting jobs at risk, stifle new artists trying to break into the recording business and harm the listening public who rely on local radio.
The Massachusetts Broadcasters Association has asked the Massachusetts Congressional Delegation to sign on to H. Con. Res. 20 and S. Con. Res. 5, non-binding resolutions which supports the "Local Radio Freedom Act."  The bills state that "Congress should not impose any new performance fee, tax, royalty, or other charge relating to the public performance of sound recordings on a local radio station for broadcasting sound recordings over the air, or on any business for such public performance of sound recordings."
The MBA would like to thank Rep. Stephen Lynch, Rep. Seth Moulton and Rep. Bill Keating for co-sponsoring this bill.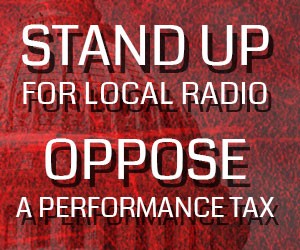 Marketing and Advertising Restrictions: Advertising revenue is critical to local TV and radio stations that rely on those dollars to serve local communities with vital news and information and high quality entertainment. As Congress considers initiatives that impact advertising, including restrictions on food marketing and a moratorium on television commercials for new medicines, it should avoid legislation that threatens free speech and increases federal agencies' authority to excessively restrict advertising on which local stations rely.
Pirate Radio:  Illegal broadcasts on the AM and FM bands prohibit licensed broadcasters from carrying out their stewardship of the public's airwaves and jeopardize listeners ability to get critical news, weather and emergency information.
Broadcasters who are affected by pirate stations in Massachusetts are encouraged to report them to both the MBA by filling out the pirate radio form here and to the FCC by filling out each of two forms, here and here.  Please send the ticket information from the FCC form to jordan@massbroadcasters.org.
For more information on radio issues in Congress, visit NAB.com
Television
Retransmission Consent: In response to growing complaints about poor cable service and high rates, Congress passed the 1992 Cable Act, which intended to curb excessive cable rate increases that far outpaced inflation, while promoting competition in the video marketplace. This act also recognized the right of local television broadcasters to negotiate with cable in a free market for use of their signals (known as retransmission consent).
Prior to this law, cable operators used broadcast signals without stations' consent and resold the signals, making millions. Now local stations may negotiate with cable, satellite and telecommunications companies for the value of the broadcast signal. Terms can include cash payments, barter (such as channel placement on the cable system) and advertising on the station. Retransmission consent compensation is increasingly critical to local TV stations' ability to provide local news, community and emergency information, as well as top-quality entertainment programming for viewers.
The Massachusetts Broadcasters Association position is to continue the practice of fair, market-driven retransmission negotiations without additional legislation or government involvement. 
Spectrum Policies: The Federal Communications Commission (FCC) is currently conducting the first ever voluntary incentive auctions of spectrum, including broadcast TV spectrum, as authorized by Congress.  The MBA is working to ensure that the FCC implements the law as Congress intended and that broadcasters who do not volunteer are unharmed by the process, particularly with the massive spectrum repacking process that will come post-auction.
The MBA, along with our counterparts at the National Association of Broadcasters continues to support truly voluntary spectrum incentive auctions that ensure viewers retain access to the local news, emergency information and quality programming on which they rely, and safeguard viewers ability to take advantage of broadcast innovations on the horizon.
Marketing and Advertising Restrictions
Reporter Shield Law:  The Massachusetts Broadcasters Association has once again aided in submitting the Media Shield Bill to the Massachusetts legislature.  HB 1553, which is cited as the "Free Flow of Information Act" would protect a reporter from revealing the name of a confidential source.
Massachusetts is currently one of only ten states that doesn't protect it's reporters from naming confidential sources.
The Bill has been referred to the Joint Committee on the Judiciary .
For more information on television issues in Congress, visit NAB.com