Broadcasters: Leading with Localism
Each day, local television and radio broadcasters from all corners of Massachusetts deliver timely news, weather, emergency information, music, and entertainment. While residents have many options for their news and entertainment, none are as directly involved in their communities as broadcasters.  Best of all, its all available for free to everyone (no paywall here). The following represent a fraction of the programs, services, and fundraisers Massachusetts broadcasters provide each to our state annually.
iHeart - Boston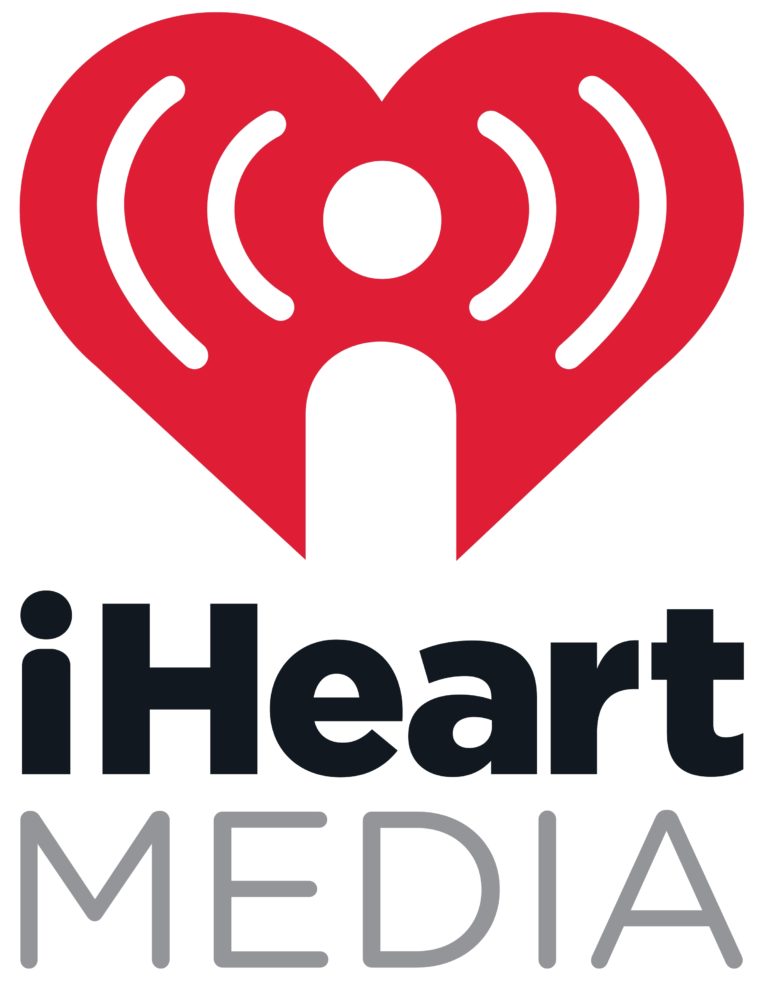 JAM'N 94.5:  iHeart Media's Jam'n 94.5's DJ Pup Dawg hosted a community backpack distribution event with T*Mobile. Pup Dawg spent an afternoon outside a community center in Dorchester distributing more than 300 backpacks filled with books and school supplies to students in need. 
Kiss 108: Kiss 108's Matty In The Morning drew a crowd as Matty's annual Turkey Toss returned in 2021.  Hundred of local high school students gathered at Assembly Row to compete in this pre-Thanksgiving tradition.  People would listen as the action was broadcast live on Kiss 108 or watch a livestream.  After the champion was crowned, Kiss 108 and the event sponsors presented a $2,600 check to the Greater Boston Food Bank. | Photo
WBZ NewsRadio: –  WBZ NewsRadio celebrated 100 years on the air in September 0f 2021.  Recognition came from the Mayor, the Governor and most notably, President Joe Biden.  Shortly after that milestone,  WBZ and the Federal Emergency Management Agency (FEMA) proudly unveiled the newly upgraded emergency preparedness station located at the WBZ transmitter in Hull, MA.  Speakers from the Department of Homeland Security joined Senator Ed Markey and local political figures to emphasize the importance of emergency sites like WBZ's transmitter and AM radio in times of crisis. | President Biden's letter
101.7 The Bull: In partnership with NBC10, The Bull hosted a 30-minute special that aired on NBC10, NECN, and 101.7 The Bull.  During the program hosted by The Bull's Colton Bradford, Amanda Jo Parker, and Jess Callahan viewers and listeners were encouraged to text to donate to St. Jude Children's Research Hospital.  The program raised over $51,000 in less than 24 hours after it's airing. | Press Release
WRKO: WRKO returned to its annual radiothon to benefit the Disabled American Veterans of Massachusetts.  The WRKO on-air staff shared stories and spoke with members of the military community on Veterans' Day to raise funds for the local DAV office totalling more than $192,000 during the day-long event.  | Press Release  
WZLX: In it's first year, the WZLX Joy Drive benefitting the Massachusetts offices of the United Way collected non-perishable food and unwrapped toys in partnership with area Nissan dealers. From Thanksgiving to Christmas the entire WZLX airstaff contributed to the effort.  The United Way reported that the WZLX Joy Drive generated over 1,325 pounds of food, providing 1,100 meals to more than 40 families during the holiday season. | Photo
Rumba 97.7: The weekend prior to Thanksgiving, the newest iHeartRadio Boston station, Rumba 97.7, spent an afternoon at a local grocery chain to distribute turkeys to those in need. During this quick event, over 50 turkey were distributed to families in need. | Photo
Western Mass News - Springfield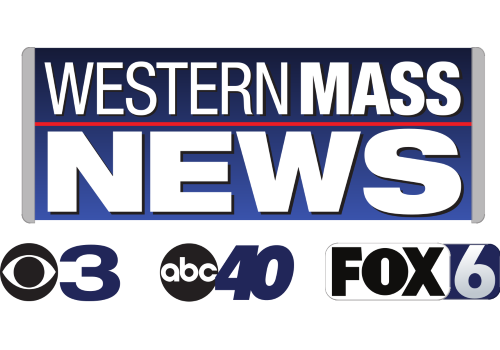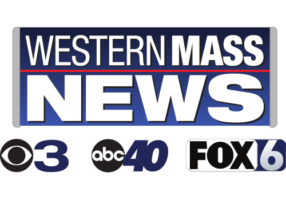 Wreaths Across America: Springfield's Western Mass News (CBS/ABC/FOX) was the primary local sponsor for Wreaths Across America, a non-profit that "works in a number of ways to show our [military] veterans and their families that we will not forget—we will never forget." Thanks to the station and its viewers, Wreaths Across America surpassed its donation goal by 26%. | Story
Toys for Tots: For over two weeks in December, Western Mass News teamed up with MGM Springfield and the Marines to collect toys for local children here in Western Mass.  The collection hours were 24/7 at MGM throughout the campaign.   Each Friday, Western Mass News was live during the 4-6:30PM news, raising awareness and having some fun with the Marines, local organizations, fans, and those who came down to donate.   At the end of the event, Western Mass News teamed up with our client, Sitterly Movers, where they backed up two of their moving trucks to haul away all of the toys from the loading docks of MGM. | Story
Getting Answers:  A viewer reached out to us after the discovery of a tax bill that was more than thirty years old.  The city took car rebate money, rather than allow him to receive it.  The station took his concerns straight to city leaders to get answers.  The station was able to dirctly help a viewer and the story resulted in more than 10,000 people viewing it online. | Story
WSAR 1480 & 95.9 - Fall River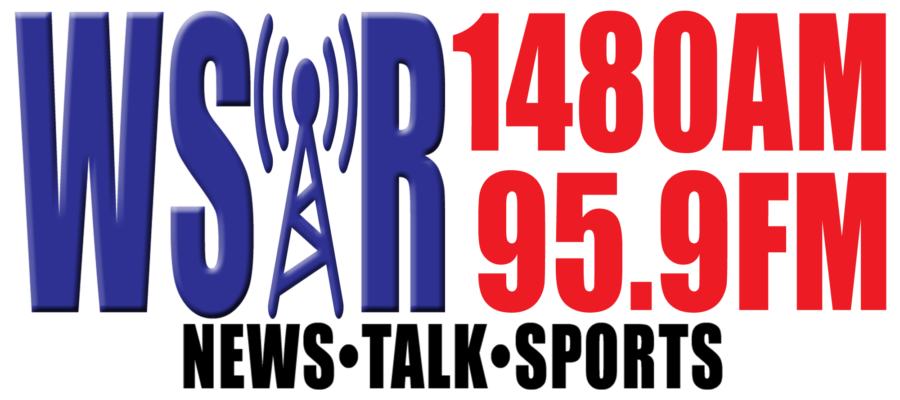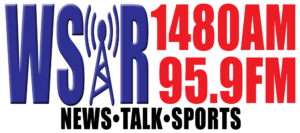 In December 2021, WSAR conducted its 5th annual Salvation Army Radiothon, broadcasting live on location with The Salvation Army and the Red Kettle brigade to raise money for the families in need at the holidays. The radiothon raised close to $30,000
Costa-Eagle Communications - Methuen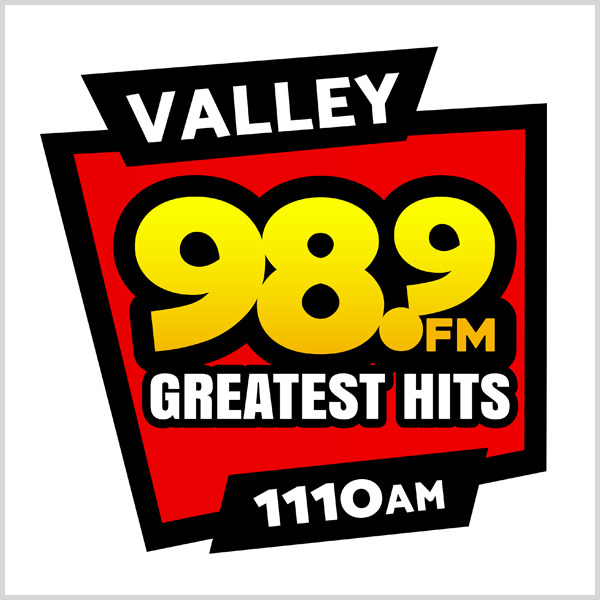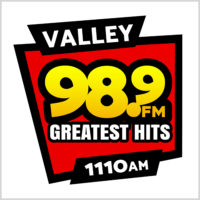 Unsung Heroes Luncheon: Methuen-based Valley 98.9 (WMVX-AM) honored 11 local heroes who volunteer in their communities.The station solicited nominations on-air and honored the winners at a luncheon which included special guests Rep. Susan Vandecasteele (NH), Rep. Marcos Devers (MA), and Methuen Mayor Neil Perry. The station paid it forward by sending each of the heroes off with a parting gift including a $100 gift card, a t-shirt and other items. |  Story
Unsung Heroes Holiday Parade:  The station participated in the Derry Nutfield Holiday Parade which benefited local food banks including the Maynard Food Pantry, Backpack Program and Open Table.  Additionally, it honored the Greater Derry-Londonderry Chamber of Commerce Citizen of the Year – Ralph Valentine, Business of the Year – Business Cents, and Nonprofit of the Year – Center for Life Management. Costa Eagle decorated their Valley 98.9 Yellow SSR for the Christmas holiday and embracing the theme of "unsung heroes" their kids dressed up as Hero Santas and passed out candy kisses to the parade spectators. | Story
Audacy - Boston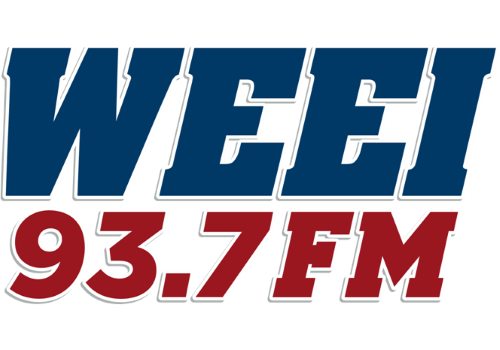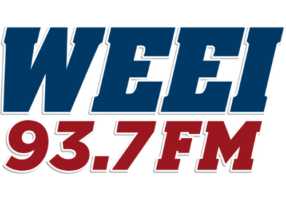 Jimmy Fund Radiothon: The 19th Annual WEEI/NESN Jimmy Fund Radio-Telethon raised an incredible $3.8 million to benefit the Dana-Farber Cancer Institute. WEEI had patients, doctors, nurses and supporters on to share their stories of hope and courage. Since its inception, the event has raised $62 million to benefit pediatric and adult cancer care and research at Dana-Farber.|  Story
Christian Fauria's 25 for 25K:  WEEI host Christian Fauria's 25 for 25K to benefit the American Diabetes Association aired on Nov. 10-11, 2021. During the event, which first aired in 2019, Merloni & Fauria co-host Christian Fauria broadcast live for 25 hours straight in an effort to raise (at least) $25,000 for diabetes awareness. Fauria's son was diagnosed with diabetes in 2019.  The fundraiser exceeded its goal and raised $132,000. | Story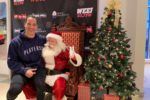 Toys for Tots live broadcast with Greg Hill Show: In December 2021, The Greg Hill Show broadcasted live to collect toys for children and families in need to benefit Toys for Tots in Boston. Listeners were able to come and bring a new, unwrapped toy that would directly benefit the community. With the ongoing pandemic, The Greg Hill Show was thrilled to still be able to safely put on their annual toy drive and collected almost 10,000 toys to benefit Toys for Tots.
Beasley Media - Boston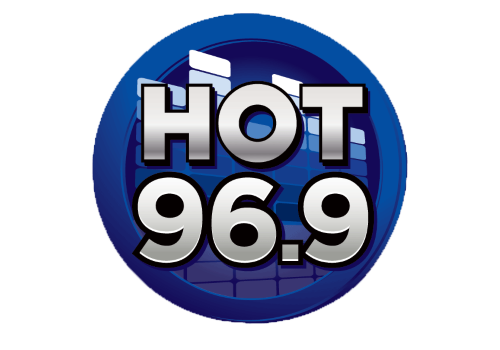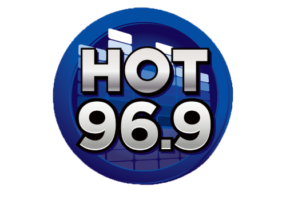 Kicks for GetUp Kids: Beasley Media Group's HOT 96.9's Kicks for GetUp Kids event delivered an early holiday present to over 150 homeless families.
HOT 96.9's GetUp Crew's hosts, Ramiro, Pebbles and Melissa, solicited help from their listeners to provide new shoes and socks for families experiencing homelessness in Boston. In addition to cash donations, over 500 pairs of shoes and 800 pairs of socks were donated. The donations began with a partnership from Boston-based PUMA along with the help from HOT 96.9 listeners and event sponsors Roxbury Prep and Empire Loan.
Ramiro, Pebbles and Melissa worked with Horizons for Homeless Children, a local non-profit, to distribute the gifts on Wednesday, November 17th, 2021. It was an evening full of big smiles, music and lots of dancing.
Who's Your Caddy?: Since 2011, 98.5 The Sports Hub has hosted the annual golf tournament, the "Who's Your Caddy?" Classic, with all proceeds directly benefiting the Pediatric Advanced Care Team at Boston Children's Hospital. This outing was originally started by Afternoon Host Tony Massarotti, after losing his nephew. After the inception of The Sports Hub, Tony graciously agreed to let the station take the reigns. In that time, we have raised over $225,000 for P.A.C.T, including $27,000 from our scaled down 2021 event.
Along with a fun filled day of golf with Sports Hub personalities and staff, players participate in contests, including longest drive, closest to the pin, hole in one, top 3 teams, as well as a 50/50 raffle. Our Midday show, Zolak and Bertrand, broadcast Live from the Clubhouse and welcome golfers back in for lunch and the awards ceremony. While everyone enjoys refreshments, a Sports Hub personality hosts a Live auction featuring collectible sports items, tickets and experiences.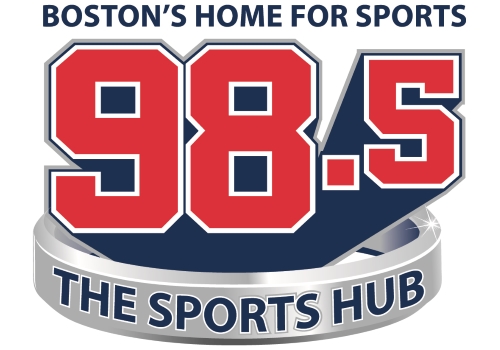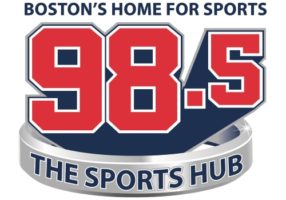 Christmas in the City: Christmas in the City (CITC) is a100% volunteer, non-profit organization dedicated to helping relieve the impact of homelessness and poverty on Boston area children and their families.
A charity near and dear to Afternoon Host Michael Felger, 98.5 The Sports Hub has been honored to support their efforts since 2015. Since then we have helped to raise close to $100,000. In early December, Felger & Mazz "host" an online auction featuring signed sports memorabilia, tickets, night out packages, and the opportunity for 4 listeners to join the show in studio (or Zoom during Covid) for one full segment. During that week, Felger & Mazz broadcast Live from the Seaport Hotel prior to Christmas in the City's annual wreath auction. On that Saturday, they host a 2 hour onsite event to collect toy donations and meet listeners.
Special Olympics Massachusetts: In 2020, The Sports Hub signed a multi-year partnership with Special Olympics, making the station their official Media Partner. Our goal is to raise awareness of the organization and help them to grow their volunteer base.
The station is proud to donate its support to Special Olympics Massachusetts' year-round efforts to provide sports training and competition in a variety of Olympic type sports for all children and adults with intellectual disabilities, giving them continuing opportunities to develop physical fitness, prepare for entry into school and community programs, demonstrate courage, experience joy and participate in the sharing of gifts, skills and friendships with their families, other Special Olympics athletes and the community
In support of this fundraiser, the station provides prerecorded PSAs year round, inclusion in Community of Caring page, weekly social media posts year round, web ads year round, Live broadcast from Summer Games at Harvard Stadium*, cobranded giveaway items and attendance at a 10 onsite events per year. Additionally, the station has partnered with SOMA and the New England Revolution to support their Unified Team, including creating a series of videos highlighting members of the team to share on social media. On an annual basis, 98.5 The Sports Hub donates over $300,000 of support to Special Olympics Massachusetts.
WCVB-TV - Boston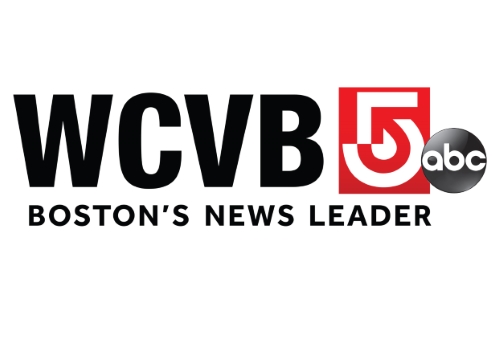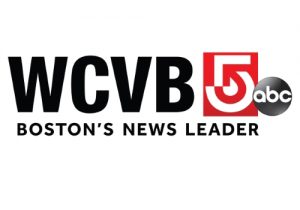 Blizzard 2022:
On Saturday, January 29th, Massachusetts was severely impacted by a powerful blizzard that dropped more than 30 inches of snow on some communities and caused more than 100,000 customers to lose power. WCVB Channel 5, Boston's News and Community Leader, immediately went into extended coverage to provide 13.5 consecutive hours of critical news and information throughout the duration of the storm, with numerous crews in the field reporting despite nearly whiteout conditions. WCVB's StormTeam 5, led by veteran Meteorologist Harvey Leonard who is credited with predicting the infamous Blizzard of 1978, along with the entire NewsCenter 5 team, passed along critical emergency information in real-time to its viewers during the relentless nor'easter, one of the top ten storms in Boston history.
In celebration of Chronicle's 40th year on the air, WCVB Channel 5 aired a primetime special, "Chronicle: 40 Years" on Friday, January 28 at 8PM. The hour-long special, hosted by Chronicle co-anchors Anthony Everett and Shayna Seymour, was packed with gems from Chronicle's extensive archives and was viewed by a remarkable 344,000 loyal fans. The program airs weeknights at 7:30PM on WCVB and is the nation's longest running, highest rated, locally produced news magazine. For four decades, the iconic show has been delivering viewers the stories that explore the fabric of New England, ranging from Chronicle's oldest feature — Main Streets and Back Roads, to the latest in travel, dining, shopping, nightlife and more.
Holiday Lights:
On Thursday, December 2nd at 7PM, WCVB Channel 5 rocked the holidays with Holiday Lights, its live and exclusive broadcast of the City of Boston's official tree lighting concert. The show was headlined by Rock and Roll Hall of Fame legend, Darlene Love, and hosted by Chronicle co-anchors Anthony Everett and Shayna Seymour. Ms. Love performed "Winter Wonderland" plus several other holiday classics, to the delight of over 30,000 in-person revelers and over 262,000 viewers who tuned in to watch the live and encore broadcasts from home. Local Boston performers plus artists from Nova Scotia were also featured. For the grand finale, Boston's Mayor Michelle Wu and Santa Claus lit the Tree for Boston, a 48-foot white spruce, followed by confetti and pyrotechnic display. Holiday Lights had a triumphant return to the Boston Common this year to bring the community together in celebration after last year's predominantly virtual show due to Covid-19 precautions. This year's production was especially significant as it marked the city's 80th annual tree lighting celebration, the 50th year that Nova Scotia has gifted a tree to Boston, and WCVB's 50th year as Boston's news and community leader.
America's Hometown Thanksgiving Celebration:
This year, for the first time in the history of the parade, America's Hometown Thanksgiving Celebration was broadcast live from Plymouth on WCVB Channel 5 on Saturday, November 20 from 10AM – Noon. NewsCenter 5 EyeOpener anchor team Antoinette Antonio and Doug Meehan served as parade hosts, while NewsCenter 5 evening anchors Ed Harding and Maria Stephanos, along with Meteorologist Cindy Fitzgibbon, hopped on a special WCVB float to bring the thousands of in-person spectators, as well as the nearly 160,000 viewers of the live and encore broadcasts, all the excitement along the parade route. The celebration has become a beloved holiday tradition and this year marked the 400th anniversary of Thanksgiving.
Veterans Day Televent:
On Veterans' Day, Thursday, November 11, WCVB Channel 5 partnered with Home Base, a Red Sox Foundation and Massachusetts General Hospital Program, on the third annual day-long televent entitled "Helping Veterans Heal." The televent kicked off at 6AM during the EyeOpener newscast and ran through 8PM, with periodic live reports throughout the day's regularly scheduled newscasts and programming. WCVB's NewsCenter 5 team provided expert interviews and reports on several local Military Families receiving life-changing care and support from Home Base. The initiative increased awareness and raised critically needed funds to support Home Base's clinical programs for the treatment of the invisible wounds for veterans of all eras, service members, and military families.
Mayoral Debate:
WCVB Channel 5 in partnership with a media and educational consortium that included The Boston Globe, WBUR, and the University of Massachusetts Boston's McCormack Graduate School of Policy and Global Studies hosted a live, one-hour Boston mayoral debate on Monday, October 25 at 7PM from WCVB's studio in Needham. The candidates, Councilors Annissa Essaibi George and Michelle Wu, went head-to-head as they appealed to voters with over 120,000 tuning in to the broadcast. This was the final debate leading up to the November 2 election which resulted in a landslide win for Wu in this historic mayoral race. "Commitment 2021: Boston's Final Mayoral Debate" was moderated by WCVB anchor and On The Record host Ed Harding. Panelists included WCVB On The Record host Janet Wu, The Boston Globe's Adrian Walker and WBUR's Tiziana Dearing.
North Shore 104.9 - Beverly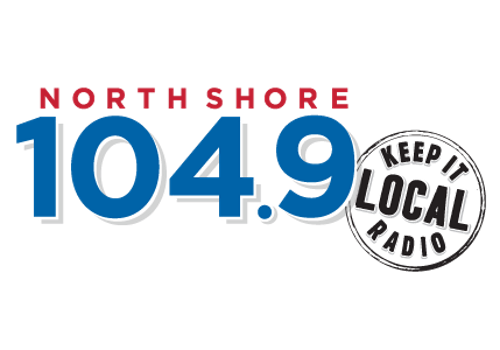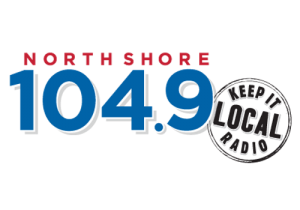 Toy Drive:
North shore 104.9 held a week-long toy drive in collaboration with Massachusetts State Senator Bruce Tarr, where they broadcastred live from 14 local businesses. With the support of these local businesses, North Shore 104.9 was able to help local charities collect truck loads of toys to help Santa for his local deliveries.
Pet food Drive:
North Shore 104.9 did a live broadcast at Salem Animal Rescue to collect pet food donations. This was a great example of local businesses coming together to support a great cause and generated hundreds of pounds of food for Salem Animal Rescue.
Boston 25 - Boston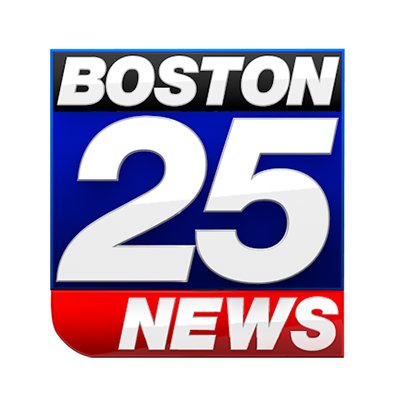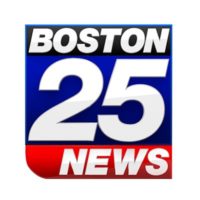 Feeding Families Food Drive: 
Boston 25 focused a series of stories on food insecurity in our community.  They partnered with Greater Boston Food Bank to help raise money for local families in need of healthy foods.
Boston 25 Gets Real:
Mental Health:  Boston 25 has committed in their "Gets Real" initiative to focus on issues that impact our community and finding solutions.  They've committed time and resources to highlighting the need for mental health resources in our community.  That need became even greater during the pandemic.  With the station's partnership with NAMI, they also support NAMI's mission for mental health for all, and their annual walk is one of the station's premiere events.
Boston's Black History:
Each year the station dedicates the month of February to highlight the stories of the local leaders in our community who are writing Boston's NEXT chapter in black history.  They have found inspiring young people, artists, and activists who are striving to make our city great and highlighting the contributions they bring to our community.  This series culminates in a 30-minute special each February.
Boston 25 and the Jimmy Fund:
The Boston 25 team is partners with The Jimmy Fund, and makes a year-long commitment to highlighting the work The Jimmy Fund is doing, raising awareness around certain cancers, and telling the stories of those in our community fighting cancer.  The station hosts the annual Jimmy Fund Walk, and provides coverage putting a spotlight on this amazing local event.
Zip Trips: 
This morning news initiative is a summer staple.  Each Friday during the summer, the morning news team takes the show on the road, highlighting cities and towns around their viewing area. This show allows the station to highlight Hometown Heroes, local restaurants and business, and allows the viewer to learn more about different communities all over Massachusetts.  This is a uniquely Massachusetts event, and show's Boston 25's commitment to localism and showing why our community is so special.
Positively Massachusetts: 
Boston 25 makes a commitment to highlight a person or people giving back to their community in a positive way, each day.  This series came out of the pandemic, and the things people were doing to support their hometowns, and make a positive difference.  It's become a staple in each of their newscasts as a way to put a spotlight on the good happening in our community.