Responding to the Department of Labor's New Overtime Pay Obligations —
A Guide for Broadcasters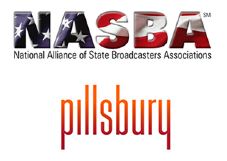 On May 18, 2016, the U.S. Department of Labor published final regulations under the Fair Labor Standards Act (FLSA) that more than doubled the minimum salary level necessary to be exempt from the Act's overtime rules. While the changes affect all businesses subject to the FLSA, broadcasters in particular may feel the impact of the changes given the staffing models used by many TV and radio stations. The new requirements will go into effect on December 1, 2016, and broadcasters need to take steps to adapt to, and minimize the impact of, those changes prior to that deadline.
The National Alliance of State Broadcasters Associations invites Communications and Employment practice attorneys from Pillsbury to discuss what the new requirements will mean for broadcasters come December, and how these changes affect the existing exemption for certain employees at small market stations.
---
Wednesday, June 22, 2016
2:00 – 3:15PM Eastern
Register by June 21 to receive login details.
---
Speakers:
Scott R. Flick, Partner, Pillsbury Winthrop Shaw Pittman
Rebecca Carr Rizzo, Counsel, Pillsbury Winthrop Shaw Pittman
Moderator, Oscar Rodriguez, President, NASBA & Texas Association of Broadcasters