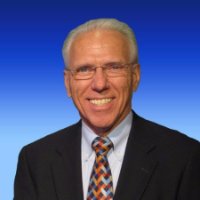 Bill Pepin, Vice President and General Manager of Nexstar Media's WWLP-TV in Chicopee, MA was named 2017 Broadcaster of the Year by the Massachusetts Broadcasters Association (MBA). The award, the Association's highest honor, was presented at Sound Bites, the MBA's awards night on Thursday, November 2 at Sheraton Framingham Hotel and Conference Center.
Pepin began his broadcasting career while still in high school, working for a WREB-AM radio in Holyoke.  He began his career with WWLP in 1969 working in production, on-air as a weathercaster, and in management.  In 1978, Pepin moved to Salt Lake City, Utah to serve as Vice President and General Manager of WWLP's sister station KSTU, becoming the youngest television GM in the country. Pepin returned to Massachusetts and WWLP in 1981, assuming the position of General Manager.  Under his leadership over the past 35+ years, WWLP has been an innovator in the market and the station has maintained dominance.
Being actively involved in his local and broadcast communities has been a staple of Pepin's career.  He has been or is currently a board member of the Greater Springfield Chamber of Commerce, the Western Mass. Economic Development Council, the MA Society of Prevention of Cruelty to Animals and more, including serving as Chairman of the Massachusetts Broadcasters Association from 2007 to 2009.
Bill is an active traveler along with this wife Marlene.  They have journeyed through Europe, Asia, South Africa and parts of the Middle East.  He is also an avid boater, traveling up and down the U.S. east coast and the Caribbean.
Bill Pepin is the sixth broadcaster to be presented with the Broadcaster of the Year award.