On December 7, the Federal Communications Commission released an initial report on the nationwide Emergency Alert System Test held on September 27 of 2017.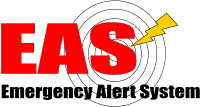 In total, more than 19,000 radio and TV broadcasters, cable systems and other participants filed their receipt and retransmissions results in ETRS with 95.8% of participants receiving the test, up slightly from the 2016 test.  91.9% of participants were able to successfully retransmit the test alert.  Up from 85.8% in 2016.
Read the full release.