Medford, MA (November, 13 2015) – Candy O'Terry, respected Boston radio personality and advocate for women in media, was named the 2015 Broadcaster of the Year by the Massachusetts Broadcasters Association (MBA). The award was presented at Sound Bites, the Association's awards night on Thursday, November 12 at Sheraton Framingham Hotel and Conference Center.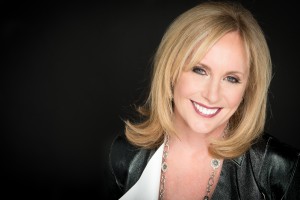 O'Terry began her career in music by fronting a local band.  When she became a single mother, she realized she needed to find a full-time job.  The Boston College graduate enrolled in the Connecticut School of Broadcasting and after graduating landed her first radio job at Magic 106.7 in Boston.
Throughout her 25 years at Greater Media, she held many positions; Programming Assistant, Program Coordinator, Afternoon drive traffic anchor, weekends, interim Music Director, Assistant Program Director and finally as co-host of Morning Magic.
Her ability to connect with her listeners by sharing the stories of her life make her one of the most real and relatable personalities in Boston radio.
In 2012, she co-founded Boston Women in Media and Entertainment an organization dedicated to connect, educate and inspire women in our industry.  In the community, she has been a tireless advocate in the fight against breast cancer, serving as the spokeswoman for the American Cancer Society's Making Strides Against Breast Cancer Walk and other organizations.
O'Terry is the fourth broadcaster to be presented with the Broadcaster of the Year award.