Deadline to complete Form One is August 26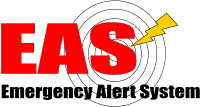 On June 27, the Federal Communication Commission's Public Safety and Homeland Security Bureau provided notice to all Emergency Alert System participants that the EAS Test Reporting System (ETRS) is active.
The ETRS is an electronic filing system to be used in reporting of national emergency alert tests.
According to the notice, "EAS Participants must submit identifying information required by ETRS Form One for each of their facilities no later than 60 days after the [launch of the ETRS]" by August 26, 2016.  Participants will then have until September 26 to update or correct errors in the initial filing.
Forms Two and Three will become available at the initiation of the nationwide test scheduled for September 28, 2016.
The full FCC notice can be found here.  Form One can be found on the FCC website here.  Stations will need their FCC Registration Number (FRN) to complete Form One. For assistance with the ETRS, email ETRS@fcc.gov.