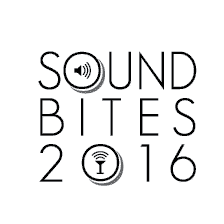 Medford, MA (November, 16 2016) – Awards were handed out to broadcast radio and television stations in fourteen categories at the Sound Bites Awards sponsored by the Massachusetts Broadcaster's Association on Wednesday, November 16 at the Framingham Sheraton Hotel and Conference Center.  A keynote address was delivered by WBZ-TV Political Analyst Jon Keller and BMI singer-songwriter Bonnie Bishop provided entertainment for the evening.  2015 MBA Broadcaster of the Year Candy O'Terry emceed the event.
The winners of the night in the Station of the Year category were 98.1 Cat Country, WCTK-FM and WCVB-TV for radio and television, respectively.  CBS Radio's 98.5 The Sports Hub, WBZ-FM and Springfield's 22 News WWLP-TV were runners up in the Station of the Year category.
Highlighting broadcaster's commitment to their communities, WCTK-FM won the radio Sound Bites Award for best Public Service Announcement for their PSA entitled "Help us – help Paul," to help raise money for Paul Monti, whose house was severely damaged in a fire.  WBZ-TV won the Public Service Announcement award for their part in raising funds for the Pan-Mass Challenge, with the PSA "PMC: Meet the Cyclones."
Now in its fifth year, the Sound Bites Awards received more than 200 award entries and saw 24 different winners.  See a complete list of winners below and at massbroadcasters.org/winners.
2016 Sound Bites Winners
Individual Commercial
Radio
MERIT
WCTK-FM
Field of Screams
FIRST
WBEC-AM/FM, WUPE-AM/FM, WSBS-AM, WNAW-AM
A TO Z LEAVES
Television
FIRST
WBZ-TV
Boston Children's Hospital: Give A Smile
Commercial Campaign
Radio
MERIT
WQRC-FM
St. Pius X School – Meet St. Pius
FIRST
WAQY-FM/WLZX-FM
3 County Fair
Television
FIRST
WFXT-TV
AdCare
Air Personality
Radio
MERIT
WQRC-FM
The Karen and Ralphie Show
FIRST
WXLO-FM
Jen and Frank in the Morning
Television
MERIT
WWLP-TV
Jennifer Pagliei
FIRST
WHDH-TV
Nick Emmons
Station Promotional Announcement
Radio
MERIT
WCTK-FM
Daylight Savings Time – The Choice Is Clear
FIRST
WNBP-AM
Shop Local for the Holidays
Television
MERIT
WWLP-TV
WWLP-22News Now More Than Ever
FIRST
WCVB-TV
Chronicle: Connected
Sports Feature
Radio
MERIT
WQRC-FM, WOCN-FM, WKPE-FM, WFCC-FM
Cape Cod Baseball League
FIRST
WATD-FM
Over the Edge
Television
MERIT
WFXT-TV
Needham/Wellesley: More Than a Game
FIRST
WWLP-TV
UMass Drug Testing
Sports Play-by-play
Radio
MERIT
WPKZ-AM
Leominster High School Football on the K-Zone
FIRST
WBZ-FM
Bruins vs. Rangers November 27 "Black Friday"
Spot News Story
Radio
MERIT
WQRC WOCN WKPE WFCC
Pilgrim Nuclear to Close
FIRST
WBZ-AM
Baby Doe Identified
Television
MERIT
WWLP-TV
GySgt Sullivan Death
FIRST
WCVB-TV
Taunton Rampage
Feature Story
Radio
MERIT
WMVY-FM
"S.O.B.E.R. – A Story of Addiction Told by a Mother and Her Son"
FIRST
WAMQ-FM
Unsung Heroes Series: Keeping Pittsfield Moving
Television
MERIT
WWLP-TV
Snakes at The Quabbin
FIRST
WCVB-TV
Finish Line Photographer
Best Use of Digital Media
Radio
MERIT
WMRC-AM
WMRC's Annual Local Music Awards
FIRST
WEEI-FM
WEEI Facebook Video Campaign for the return of Glenn Ordway
Television
MERIT
WFXT-TV
Make way for Mama and Her Ducklings
FIRST
WBZ-TV
CBS Boston: Bandaloop
Local Special Program or Event
Radio
MERIT
WPXC-FM, WHYA-FM, WKFY-FM, WFRQ-FM
Homeless For The Holidays 2015
FIRST
WPKZ-AM
"RAY C" Tribute Show
Television
MERIT
WGGB/WSHM
5 Years Later – Springfield Tornado Anniversary Special
FIRST
WCVB-TV
Holiday Lights
On-Air Contest
Radio
MERIT
WMAS-FM
94.7 WMAS Carload of Cash
FIRST
WBQT-FM
Hot 96.9's $96,000 Dash for Cash
Public Service Announcement
Radio
MERIT
WAZK-FM
Bring Back Memorial Day
FIRST
WCTK-FM
Help Us – Help Paul
Television
MERIT
WCVB-TV
FLW Elf and Shayna
FIRST
WBZ-TV
PMC: Meet the Cyclones
Above and Beyond Award
FIRST
WQRC-FM, WOCN-FM, WKPE-FM, WFCC-FM
Wayne White
Station of the Year
Radio
MERIT
WBZ-FM
FIRST
WCTK-FM
Television
MERIT
WWLP-TV
FIRST
WCVB-TV