The Massachusetts Broadcasters Association, along with the other 49 state broadcasters associations and the National Association of Broadcasters contributed important changes to the recently adopted FCC rules pertaining to online public files for the nation's broadcast radio stations.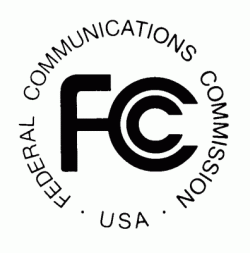 While the public order has yet to be released, the new rules will require stations to post their entire public files onto the FCC database.  At first, only  stations with five or more full-time employees in the Top 50 Nielsen Audio markets will be required to comply, while all other stations will have two years to comply.
The rules will require stations to:
Upload to the online file only public file documents that are not already on file with the Commission or maintained by the Commission in its own database; the Commission will include in the online file documents already on file with the Commission;
Exempt existing political file material from the online file requirement and require that political file documents be uploaded only on a going-forward basis, consistent with the approach taken in the television transition;
Permit entities that are temporarily exempt from part or all online public file requirements to upload material to the online file voluntarily before the delayed effective date of their online file requirement;
Permit entities that have fully transitioned to the online public file to cease maintaining a local public file, as long as they provide online access to back-up political file material via the entity's own website if the FCC's online file database becomes temporarily unavailable.
Positions argued by the MBA and other State Broadcasters Associations included permanent exemptions for stations with under ten employees, allowing exempt stations to file voluntarily and the elimination of physical public files once all files were housed online.
While we didn't get permanent exemptions, the rules as passed were far less harmful than initially feared.  Commissioner Michael O'Rielly, in a statement released on 1/28 suggested that stations may be able to eliminate all of the physical public file, however.  He wrote, "Unlike cable and satellite operators, commercial broadcast licensees will not have the immediate option of transitioning to an online-only public file, due to the Commission's rule pertaining to the correspondence file that arguably cannot be made available online for privacy reasons."
We will link the full public order once it has been released.