Now operating WNBP-AM and translator 106.1 FM

August, 1 2017 (Boston, MA) — Bloomberg Radio, the world's only 24-hour business and finance radio station, announced that as of today at 12:01am ET, the network has begun programming with the intent to purchase WNBP-AM and its accompanying translator at 106.1 FM in Newburyport, MA. The Newburyport stations will be a complete simulcast of Bloomberg Radio programming that airs on WRCA 1330 AM and 106.1 FM.
"We are excited to extend our broadcast footprint in the Boston market," said Al Mayers, global head of Bloomberg Radio and Television. "Programming this station in Newburyport gives us the opportunity to provide timely financial information and world news to our listeners during their commute to and from the North Shore. Over the next few weeks, technical upgrades will be completed to make the experience even better."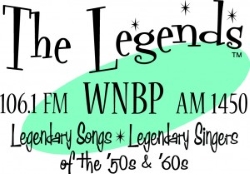 Bloomberg Radio will take complete ownership of the station from Port Broadcasting pending FCC approval. The acquisition re-enforces the company's commitment to Boston and comes on the heels of Bloomberg Radio's recent announcement that it is now broadcasting on WRCA 1330 AM and 106.1 FM in conjunction with Beasley Broadcast Group, Inc. In addition to this expansion, earlier this year Bloomberg signed a three-year deal to be the exclusive media partner for the 4th of July Boston Pops Fireworks Spectacular.
Powered by more than 2,700 journalists and analysts in more than 120 countries, Bloomberg Radio's resources are unparalleled. In addition to Boston, Bloomberg can be heard on its three other flagship radio stations in New York, Washington, D.C. and San Francisco. Bloomberg shows and short form reports are also heard on over 300 top radio stations across the United States, including leading all-news radio stations in major cities from coast to coast. Bloomberg Radio can also be heard nationally on SiriusXM satellite radio channel 119, and internationally streaming live on the Internet and the Bloomberg Radio+ mobile app.