Nine distinguished individuals will be inducted into the Massachusetts Broadcasters Hall of Fame at its 11th annual Induction and Awards Luncheon on Thursday, Sept. 28 at the Boston Marriott Hotel in Quincy.
Slated for induction are (alphabetically):
7NEWS' Byron Barnett
Retired Channel 38 General Manager Dan Berkery
KISS 108 radio personality and host of TV's "Dining Playbook" Billy Costa
Western Mass News TV Anchor Dave Madsen
Cramer Productions Founder and Chairman Tom Martin
WBZ Radio "NightSide" host Dan Rea
Boston Red Sox TV analyst Jerry Remy
Former Chairman and CEO of Greater Media, Inc. Peter Smyth
Recently retired WBZ Radio News Anchor Diane Stern.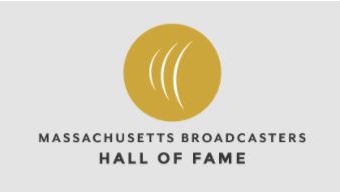 Martin will receive the Hall of Fame's "Pioneer Award," which is presented to individuals or organizations for their pioneering contribution to broadcasting.
Hall of Fame President Peter Brown, Principal of Peter Brown Communications, called this year's inductees "an extraordinary group of broadcasters with impressive credentials.  Each person stands alone for his or her outstanding contributions, and together they represent some of the very best in the radio and television industry across the state." Former long-time WBZ Radio host Jordan Rich, a Hall of Fame Board member, will emcee the luncheon.  Tickets for the luncheon are $75 each and may be purchased via the Hall of Fame's website, www.massbroadcastersHOF.org.
The Massachusetts Broadcasters Hall of Fame honors the industry's most noteworthy members from Massachusetts, commemorates their achievements and contributions to broadcasting, and preserves their work for future generations. The Hall of Fame conducts a nomination and selection process in March and April each each year to induct individuals who have made major contributions to Massachusetts broadcasting and broadcasting in general. A permanent Hall of Fame exhibit with plaques representing all past inductees is on display opposite the Akillian Gallery on the Canton campus of Massasoit Community College.