On September 25 a group of Massachusetts broadcasters were on Beacon Hill to testify in favor of two bills in front of the Joint Committee on the Judiciary – H. 1553 commonly known as the "Free Flow of Information Act" or Media Shield law and H. 1679 relative to an unauthorized radio telecommunication.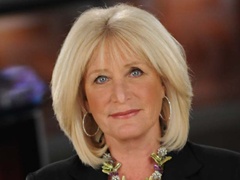 Speaking on behalf of broadcasters for the Media Shield law was WCVB-TV's Susan Wornick.  Wornick testified that because of the lack of a media shield bill, she was almost jailed in the early 1980's for not giving up a source for an investigative news story regarding corruption among Revere police.  She was, in fact, sentenced to prison but her source eventually revealed himself, saving Wornick.
Wornick testified that she made her source the promise to keep his identity secret because he wouldn't have given her the information without that promise.  Without the information, there was no story. Wornick stated, "We need a shield law in Massachusetts so that journalists can do their jobs,"
Wornick's testimony, along with testimony from several lawyers representing newspaper interests in Massachusetts was met with, at best, a lukewarm reception.  Representative Christopher Markey of Dartmouth, a former prosecutor, was particularly tough on the panel.  Markey argued repeatedly that a media shield law would give reporters the power in an investigation and provisions in the law that would require a reporter to testify if there were no other alternatives would put the burden on the government.
A more in-depth look at the hearing by Robert Bertsche of Prince Lobel Tye can be found here. The Massachusetts Broadcasters Association along with local counsel from Smith Ruddock and Hayes will continue to pursue H. 1553.
Following testimony on the media shield bill, MBA Executive Director Jordan Walton along with station owners and MBA members John Garabedian, William Macek and Carl Strube testified before the committee on the harm that local pirate radio stations are doing to Massachusetts broadcasters.  The panel mentioned several stations operating illegally in Massachusetts including "Touch 106" operating illegally on 106.1 and "Flava 105.5" operating somewhere in the Worcester area.

Garabedian, owner of CodComm, Inc., which operates four radio stations on Cape Cod supplied the committee with information from an engineering study he commissioned that estimated the interference between his FCC licensed WPXC-FM and a pirate station in his coverage area.  The map showed interference zones in red and the map was littered with red splotches.

Bill Macek, owner of WPKZ-AM/FM testified about how his station's coverage in Worcester was greatly affected by "Flava 105.5", which lies adjacent to WPKZ's 105.3.  Macek told the committee his ability to sell advertising in Worcester was increasingly difficult with the pirate station.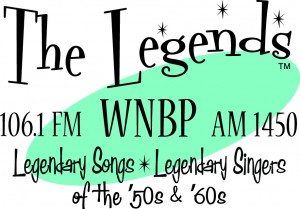 Carl Strube, owner of WNBP-FM in Newburyport told a similar story regarding "Touch 106."  Testifying that, in the event of an emergency, people that would normally be listening to his WNBP could be blocked out by the pirate station, which doesn't relay EAS information.
H. 1679 would make operating an unauthorized radio station illegal in Massachusetts giving radio broadcasters an enforcement tool to work alongside the Federal Communications Commission.  A similar law is currently on the books and working in both Florida and New York.
If you have a similar story regarding a pirate radio station in Massachusetts contact Executive Director Jordan Walton at 800-471-1785 or email jordan@localhost.