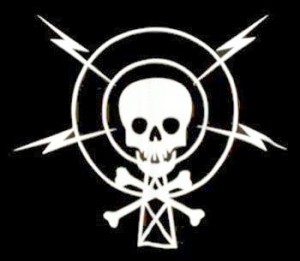 In late May the U.S. Attorney's office announced that they had seized equipment from a pirate radio station operating in Roslindale, MA. At least one licensed broadcaster had complained to the Federal Communications Commission (FCC) about the station, which set the chain of events in motion.
The station was first warned to stop operating illegally on several occasions. When the FCC returned, the station was still transmitting. In an article on RadioWorld.com, U.S Attorney for Massachusetts Carmen Ortiz is quoted as saying "It is a potential hazard to public safety for pirate radio stations to broadcast illegally and interfere with critical radio communications. The U.S. Attorney's Office will work in conjunction with the FCC to identify and seize equipment from these pirate broadcasters.
This station isn't the only pirate station operating in the Commonwealth. "TOUCH 106" operates in the Dorchester/Roxbury area and solicits advertisers on their website. Wikipedia offers a partial list of other stations operating in Massachusetts:


While the seizure of equipment is welcomed news it is, unfortunately, also rare news.  That's why the MBA, with the help of Representative Steven Walsh of Lynn, has introduced bill H.1679, an act relative to an unauthorized radio telecommunication.  The bill would give Massachusetts Attorney General the power to prosecute pirate broadcasters.  The bill is currently with the Joint Committee on Judiciary.  Representatives of the MBA staff and membership visited with Senate Chairwoman Katherine Clark (D-Melrose) in April to discuss the bill.  We hope to receive a hearing during the summer.
If your station is affected by an illegally broadcasting radio station, please contact the MBA and tell us your story.  Call Executive Director Jordan Walton or email jordan@localhost.