Courtesy of Tom Taylor Now newsletter: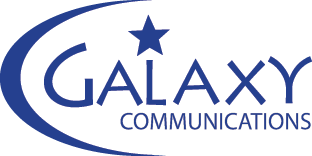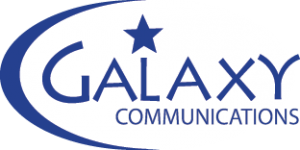 Ed Levine extends his Galaxy II group from central New York state to the Berkshires, paying two Bruce Danziger companies a total of $3,150,000. Levine was seen smiling about some dealmaking at the recent Nashville Radio Show, but wasn't ready to divulge any news about his next deal. Turns out it's in western Massachusetts, a three-hour drive from Syracuse. The transaction's a tad complicated – three of the stations plus a translator are being acquired from Danziger's Berkshire Broadcasting through a stock deal, and three more plus a translator that Danziger's been leasing are a straight-out asset purchase from Gamma Broadcasting.
It's a "Whoopee Radio" deal for Galaxy II, since three of the signals are involved in a regional classic hits simulcast named "Whoopee." Those are classic hits WUPE-FM North Adams, a Class A at 100.1 owned by Berkshire Broadcasting. Translator sister W277CJ in Pittsfield at 103.3. And Pittsfield-licensed WUPE, a 5,000-watt daytimer at 1110 owned by Gamma Broadcasting. There's also Gamma's hot AC "Live 95.9," a Class A licensed to Pittsfield. Plus three AMs and another translator. There's Berkshire Broadcasting's AC/full-service WNAW North Adams (1,000 watts at 1230). Gamma's news/talk WBEC Pittsfield (1,000 watts at 1420). And down near the Connecticut state line, Berkshire's full-service WSBS/860 Great Barrington and its translator. WSBS runs with a complicated array – 2,700 watts most of the day, but 250 watts in the "critical hours" after sunrise and before sunset, and just four watts at night. That's why it likes having a 250-watt companion translator at 94.1. That's Great Barrington's W231AK. Gamma's been leasing it from Eric Elmendorf's Northeast Airchecks, and will buy it for $20,000, just ahead of closing to Galaxy. The purchase from Gamma is valued at $1.47 million, while the stock deal for Berkshire Broadcasting's pegged at $1.68 million. Danziger's market manager has been Peter Barry, and he stays on with Galaxy. A 2013 sale of basically these same two sets of stations to Greg Reed was filed at the Commission, but failed to close.
Galaxy re-directs a translator it just bought to Pittsfield, to serve as a companion to news/talk WBEC/1420. The September 1 NOW carried the story about Galaxy paying $67,500 for a translator up in South Burlington, Vermont, which was ticketed for Utica and a rebroadcast of Galaxy's sports WTLB/1310. But WTLB's had a translator since 2012, W256AJ at 99.1. We thought the move-in from Vermont would replace it, but instead, Galaxy's Ed Levine was thinking a move ahead. He knew he'd be buying WBEC, and yesterday he filed at the FCC to make WBEC the new primary station for the Vermont translator, W221CZ. It will appear on the dial in Pittsfield at 93.9. And Utica's "ESPN 99.1/1310" WTLB + translator combo will stay married.