Junior Sales Account Executive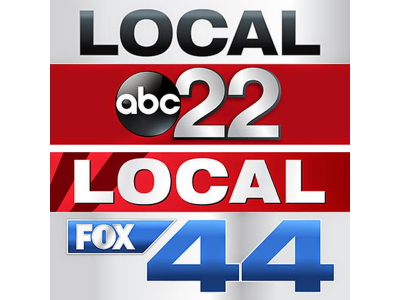 Published
October 4, 2022
Description
FOX44 (WFFF) and ABC22 (WVNY) is nestled atop Mountain View Drive in Colchester, VT, overlooking nearby Burlington, Lake Champlain, the majestic Green Mountains, and the Adirondacks. Outdoor enthusiasts visit from across the country to enjoy all the amenities of a big city, but with a welcoming college-town feel.
Looking for stuff to do? Well, we've got tons. From our Church Street Marketplace, a downtown outdoor mall closed to vehicle traffic, to farmer's markets, to Food Truck Fridays, to an explosion of craft breweries, it's tough to beat the unique, local feel!
We're a top 100 market without all the hassles of big city congestion. Be a part of a welcoming community, a great place to live life with plenty of room to grow.
We offer factual news and locally produced programming with market-wide digital delivery on https://www.mychamplainvalley.com/
If you have experience selling media (radio, print, digital) preferably in the Burlington-Plattsburgh region and are looking for an opportunity to grow further, faster, we'd like to meet you.
WVNY/ABC22 and WFFF/FOX44 in the Burlington/Plattsburgh market seeks a results-driven Junior Sales Account Executive. This experienced sales professional must have a winning attitude and a desire to succeed!
Essential Duties & Responsibilities:
Implements strategies to consistently grow revenue and exceed revenue goals.

Establishes credible relationships with local business community.

Makes sales calls on existing and prospective clients.

Maintains assigned accounts and develops new accounts.

Prepares and delivers sales presentations to clients.

Informs customers how specific types of advertising will help promote their products or services in the most effective way possible.

Provides clients with information regarding rates for advertising placement in all media.

Develops Television and Internet advertising schedules with clients and station personnel responsible for placing advertising into station media.

Works with clients and station personnel to develop advertisements.

Manages agency business, new business generation, client relationship building, proposal preparation and presentation to a diverse customer base.

Performs other duties as assigned.
Bachelor's degree in Marketing, Advertising or Mass Communications, or a related field, or an equivalent combination of education and work-related experience.

Minimum one year's experience in sales, preferably in the media field.

Valid driver's license with an acceptable driving record.

Experience achieving long-range objectives and implementing the strategies and actions to achieve them.

Excellent communication, customer service, and time management skills.

Proficiency with computers, telephones, copiers, scanners, fax machines and other office equipment.
Apply by visiting: https://nexstar.wd5.myworkdayjobs.com/en-US/nexstar/job/Junior-Sales-Account-Executive_REQ-21021
Apply for this Job