Broadcast Studio Engineer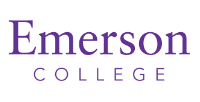 Description
Broadcast Studio Engineer
Join our community and experience Emerson College!
The Broadcast Studio Engineer maintains top performance and operational functionality of broadcast equipment and systems in Emerson's television studios, control rooms, newsroom, soundstage and remote production capabilities. The Broadcast Studio Engineer works as a member of the Media Technology & Engineering team to provide broad and coordinated support for all Emerson media production facilities, event venues, labs and classroom technology.
ESSENTIAL JOB DUTIES
• Provide direct, hands-on engineering support to three television studios, as well as the Emerson Channel Sports control room and mobile production solutions, including the development and refinement of REMI workflows at Rotch Field and other Emerson Athletics venues. Direct support includes: equipment installation, cable fabrication, design and documentation, software configuration, and vendor support calls
• Maintain, install and repair studio equipment including cameras, pedestals, automation systems, control units, monitors, multiviewers, teleprompters, dimmers, lighting instruments and faders, microphone, speakers and sound patching, intercoms, etc.
• Coordinate and administer annual equipment software and firmware upgrades within media production facilities Directly manage support and maintenance of routers, switchers, media servers, digital audio distribution, network connections, patching, signal flow, broadcast IT and machine room functionality.
• Partner with other Media Technology and Engineering staff for on-site service calls including troubleshooting, equipment replacement, and preventative maintenance. Coordinate with outside vendors and contractors for escalated maintenance and repair of studio equipment.
• Consult and collaborate with department leadership, faculty and facility staff to develop strategic initiatives that improve and enhance operations and provide solutions to pedagogical challenges. Provide technical review of planned equipment purchases to ensure compatibility with existing systems, as well as reliability and sustainability of specified equipment.
• Review existing production facility equipment inventory, for age, repair history, serviceability and technological capabilities to recommend lifecycle replacements to area managers and senior management
• Develop and implement internal integration plans for new equipment acquisitions within media production facilities
• Provide insight and expertise to assist the Director, Media Technologies and Engineering and Director, Production Facilities in building, monitoring, and updating the annual equipment and repair budgets. As needed, coordinate and execute the purchase of equipment, supplies and repair services.
• Manage and maintain technical manuals and maintenance documentation for studio production equipment and technologies.
• As needed, provide on-site engineering support to Emerson Channel and Emerson Productions remote productions. Monitor and implement live streaming best practices for live event production, including use of closed captioning
• In collaboration with Senior Electronic Maintenance Technician and IT Infrastructure, oversee fiber optic infrastructure for studios and location connectivity
• Stay current with media production equipment and industry trends by attending vendor presentations and demonstrations, industry conferences and reading industry information sources to better inform service and support needs for proposed and existing technology assets.
• All other duties as assigned.
QUALIFICATIONS - Qualifications are deemed required or preferred and represent what is needed to effectively perform job.
• Associates or bachelor's degree in electrical engineering, broadcast engineering, media technology, broadcast media production or equivalent professional experience preferred
• 5-7 years of experience as a broadcast or video engineer within a television station, mobile production truck, studio/production house or higher education media production facility
• 3-5 years' experience in design, integration and maintenance of production and post production facilities such as recording studios, radio stations, tv stations and post production houses
• Experience with inventory and ticketing systems such as WebCheckout and Zendesk
• Work experience in higher education preferred
• Project management experience preferred
KNOWLEDGE, SKILLS, AND ABILITIES - May be representative, but not all-inclusive, of those knowledge, skills, and abilities commonly associated with the job.
• Expert understanding of audio and video signal measurement and standards
• Expert understanding of studio and control room production technologies and process
• Strong understanding of computer networking
• Knowledge of HD/UHD/HDR monitor displays and color calibration standards (ISF, Calman, Rec 709, DCI, BT-2020).
• Advanced understanding of codecs and post production
• Ability to read, produce, and maintain system and wiring documentation with AutoCAD/Vizio/etc.
• Ability to read schematics and signal flow charts
• Excellent communication and interpersonal skills
• Must know how to fabricate and repair common cables and connectors (BNC, XLR, RJ45, etc.)
• Proficient with electronics repair equipment such as soldering irons, DMM, analyzers and power tools
• High to expert level troubleshooting skills and testing methodology
• Excellent organizational skills including multitasking and attention to details
• Fluency in Google Workspace preferred
Working knowledge or expertise in supporting the following are preferred:
• Evertz routing and infrastructure,
• Grass Valley cameras and production switchers,
• Ross Overdrive automation,
• Ross Inception (or equivalent NRCS workflows),
• Ross production switchers,
• Ross Xpression or ChyronHego,
• Rohde & Schwarz Venice video servers,
• Media Asset Management (Mimir or other),
• Telestream Vantage,
• SMPTE ST 2110 IP Video and Audio,
• NDI,
• DANTE digital audio certification,
• Adobe Creative Cloud or Avid,
• ENG and EFP/Digital Cinema cameras,
• Video encoding for web, live streaming, OTT, contribution,
• Studio and Field Lighting,
• HDR production and post production workflows
• DMX lighting configuration
PHYSICAL ABILITIES - Activities commonly associated with the performance of the functions of this job. The physical demands described below are representative of those that must be met by an employee to successfully perform the essential functions of this job. Reasonable accommodations may be made to enable individuals with disabilities to perform essential functions.
• Requires ability to lift and move objects that are 50 lbs or less
• Requires ability to move materials occasionally
• Ability to sit or stand for long periods
• Ability to work in difficult physical positions or bodily contortions
WORK ENVIRONMENT - Environmental or atmospheric conditions commonly associated with the performance of the functions of this job.
• Varied work environments (office, equipment/machine room, maintenance shop)
• Use of chemicals common to electronic equipment maintenance and repair (epoxies, lubricants, solvents, soldering flux, etc.)
COMPENSATION
Starting salary for this position will be between $ 68,691 - $ 84,146 annually, commensurate with experience.
Grade of Position: S-23-09E
Scheduled Weekly Hours: 36.25
This position will be exclusively represented by the Service Employees International Union (SEIU), Local 888 for purposes of wages, hours and other terms and conditions of employment.
In addition to a competitive salary, Emerson College is committed to the health and well-being of our employees and family members. We offer a generous benefits package to regular staff scheduled to work 20+ hours per week.
Benefits include outstanding health plans with limited out-of-pocket expenses, dental plans, generous time-off programs, and a 403(b) retirement benefit with a 9% employer contribution once eligible. Additional benefits such as life and disability coverage as well as commuter offerings are available.
Please refer to our https://hr.emerson.edu/hc/en-us/categories/360001388353-Benefits for a full list of benefits and eligibility requirements.
To apply, please visit: https://apptrkr.com/4428998
About Us
Emerson College is the nation's only four-year institution dedicated exclusively to majors in communication and the arts in a liberal arts context. Its main campus is located in the center of the dynamic multicultural city of Boston, in close proximity to major publishing houses, arts institutions, and research centers. The college also has campuses in Los Angeles and the Netherlands. Emerson College enrolls over 4,300 graduate and undergraduate students from more than 70 countries and all 50 states.
Diversity Statement
Emerson College believes diversity enriches the educational experience by providing students with the opportunity to learn from individuals who may have different backgrounds, experiences, and perspectives. Engagement with diversity in the curriculum, in our co-curricular offerings, and all other aspects of the College enhances the personal and intellectual growth of all members of our campus community. Emerson is committed to strengthening communities, including our workplace, by fostering the development of the intercultural competencies necessary for meaningful citizenship in an increasingly complex, pluralistic society. Emerson College does not discriminate on the basis of sex/gender in its educational programs or activities. Emerson has designated the Associate Vice President, Title IX, and Clery Coordinator to respond to inquiries regarding the College Sexual Misconduct Policy. The Title IX Coordinator may be reached at 8 Park Plaza, Transportation Bldg, Room 230 Boston, MA 02116; Telephone: 617-824-8999; email: titleix@emerson.edu
Annual Clery Report
In accordance with the federal Clery and Campus SaVE Acts, Emerson College commits to providing all current and prospective students and employees with access to the annual campus security reports for each of our campuses. This report may be accessed from the http://www.emerson.edu/police/clery-report.
Grade Ranges
Information on Emerson College https://hr.emerson.edu/hc/en-us
Copyright ©2022 Jobelephant.com Inc. All rights reserved.
https://www.jobelephant.com/
Apply for this Job