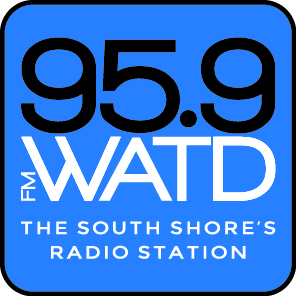 Description
Marshfield Broadcasting Inc. has been a leader in broadcasting since 1977 with a mission to connect, inform, entertain, and celebrate communities and families across the South Shore of Massachusetts. We currently own and operate radio stations: 95.9 WATD-FM in Marshfield and WBMS 101.1 FM and AM 1460 in the Brockton/Metro South area. We're proud of our history, and we're searching for talented people to join us as we continue to grow! Please email your resume and a sample of your on-air work (if applicable) to RobHakala@959watd.com


POSITION OBJECTIVE:  WATD-FM is looking for the next co-host of "The South Shore's Morning News" with Rob Hakala. Must have ability to prepare thoughtful, curious topics and present them in a unique and interesting manner with energy and confidence. Must have a strong background in social media and digital content creating including streaming audio and video along with the ability to grow the audience for these broadcasts across all media platforms. Candidate must possess exceptional writing skills while promoting the program and radio station via social media.
KEY RESPONSIBILITIES:
Co-hosts "The South Shore's Morning News" as scheduled from 6:00 to 10:00 a.m. weekdays while also being available to become the primary host from 5:00 to 10:00 a.m. to cover vacations and sick days.

Delivers on-air regional/national sports reports twice per hour.

Monitors and answers the WATD phone and text line.

 

Website copywriting responsibilities to promote the show and provide online content.

Additional responsibilities could include writing, interviewing, pulling and posting audio and general newsroom support in the morning.

Social media and digital responsibilities include updates of upcoming programming, general promotion of station and upholding WATD brand standards in all spaces. "The South Shore's Morning News" currently feeds to Facebook, Twitter and Instagram.

Responsible for hosting remote broadcasts (possibly weekends) as needed in cooperation with the sales department.

Responsible for voicing and producing commercial spots in cooperation with the Production Director and sales department

Works effectively in a team environment and maintains a positive and cooperative rapport with staff, management, and clients.

Position is 40 hours per week, but you may be required to work more hours to meet deadlines including busy news days, breaking news, weekends, holidays, evenings etc.

Project an appropriate professional appearance and demeanor.

Able to manage stress effectively.

Other duties as assigned.
PHYSICAL DEMANDS:
Receive, process, and maintain information through oral and/or written communication effectively.

Substantial physical movements (motions) of the wrists, hands, and/or fingers.

Ability to extend hand(s) and arm(s) in any direction with good eye and hand coordination.

Lift, move, and carry up to 20 pounds on occasion.
TITLE OF IMMEDIATE SUPERVISOR:     Program Director
Marshfield Broadcasting Inc. is an equal opportunity employer and all qualified applicants will receive consideration for employment without regard to race, color, religion, sex, national origin, disability status, protected veteran status, sexual orientation, gender identity, or any other characteristic protected by law. Minority/female/disability and Veterans are encouraged to apply.
Apply for this Job