INTERNSHIP – SUMMER/FALL 2021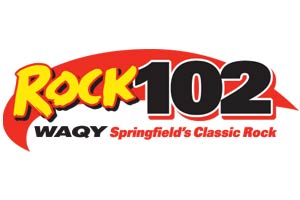 Description
Internship – Now Recruiting for Summer/Fall 2021
Job Type: Promotions/Programming/Production/Sales
Salary:   $15.00 per hour & school credit
Location: East Longmeadow, MA
Please send Resume & Cover Letter
Contact: Alex Byrne
Email Resume & Cover Letter to: abyrne@springfieldrocks.com
Job Requirements: MUST BE TAKEN FOR SCHOOL CREDIT
NO CALLS PLEASE
Internship will cover multiple departments, including:
Promotions:
Students looking for a broad-based position in Radio should consider Promotions. The Promotions Department functions as a liaison between all other divisions in the Radio Station. This position requires someone with a strong personality and the ability to multi-task. Duties include but are not limited to: coordination of on-air and online contests, updating websites & social media, helping with the execution of on-site appearances, vehicle & equipment maintenance and more. Promotions interacts directly with the listeners, as well as with customers of the station. Students will learn how to communicate with industry professionals, create proposals and negotiate business to business trade and transaction. Promotions is a great place to start establishing a professional working relationship with decision makers in the Springfield Community. Students will be required to work some nights and weekends.
Programming/Production:
The Springfield Rocks Radio Group is comprised of two Radio Stations: Rock 102 & Lazer 99.3. There is a lot of activity between the two stations and we are always looking for a fresh perspective. Student will have the opportunity to work with the on-air staff, assist with show prep and learn to operate studio equipment including: iMediaTouch, Music Master, Pro Tools, as well as a mixing board. Students interested in this field of work should be well-versed in current affairs and have some general knowledge about the format and demographics of the radio stations. Students may be asked to investigate news stories, monitor for breaking news, script on-air narratives and voice commercials.
Sales:
Anyone interested in Radio Sales should have good business sense. Student may attend client meetings and learn how commercials are bought and sold. Student may be asked to prepare sales presentations, assemble station portfolios to meet specific customer needs, type memos, operate the switchboard, file and perform other administrative duties. Student will be asked to establish a weekly schedule during normal business hours.
Springfield Rocks Radio Group is a division of publicly held Saga Communications and an EOE.
Apply for this Job