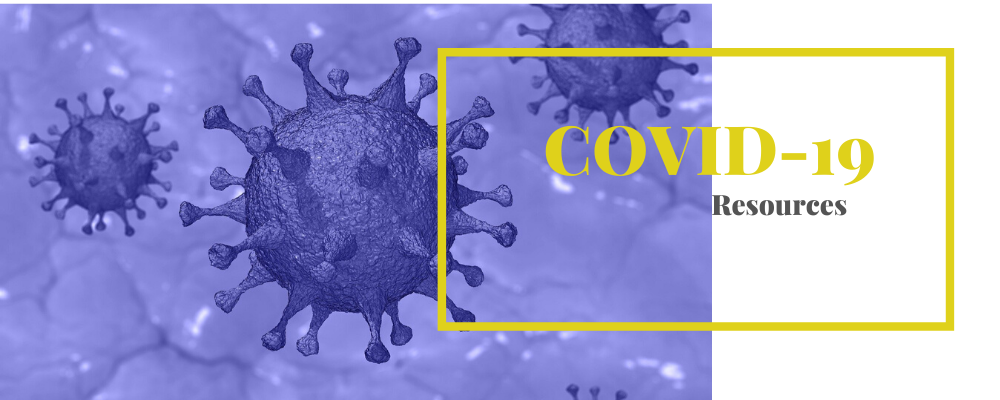 Massachusetts broadcasters have worked steadfastly in order to bring the latest COVID-19 information to their listeners and viewers in clear, concise manner.  The MBA is compiling various resources to help.
Coronavirus and Your Station:
Supplies: You need to have adequate supplies of cleaning materials to keep your station as safe as possible for employees.
Cross training/working from home: In case your employees are exposed, and need to be quarantined, you may want to evaluate who could help cover their workload while they are out, as well as having computers or other equipment to allow them to work from home.
Employees: You may want to review with your corporation the leave policy in case someone is required to self quarantine at home, or has become infected with the virus. In addition, you may want to consider policies for employees who have school aged children in case their school is closed, and they will need to be able to take care of their children.
Broadcast resources:
MBA "Selling Through a Pandemic" webinar with Paul Weyland: Tuesday, March 31 at 11AM
As advertisers across the country adapt to the COVID-19 pandemic, stay-in-place orders, and social distancing, radio and television sellers have to adapt to this new, temporary, advertising landscape.
Sales expert Paul Weyland will be conducting a special webinar for MBA members to discuss creative ways to keep your current advertisers on the air as well as ways to approach categories which may be new to your station.  Join us on March 31 at 11AM as Paul talks about creative, refreshes members on the art of leaving effective voicemail, and answers YOUR specific questions.
Don't miss this unique opportunity!
MBA "Enough!" webinars with Speed Marriott and Derron Steenbergen:  This two-part webinar series deals with the new reality of working during the coronavirus pandemic.  Webinar #1 for station personnel.  Webinar #2 asked sales reps to invite one client.  Both webinar recordings are available through the links.
NAB Coronavirus toolkit:  The National Association of Broadcasters has compiled various resources, including PSAs, station operation resources, and editorial resources for NAB members and non-members.
MA DPH PSA: The Department of Health has released a :30 TV PSA, a ::30 RADIO PSA and a longer :40 social media video to help prevent the spread of the disease and to direct people to Mass.gov/2019Coronavirus.
Creative Ready – Coronavirus Ad Swap:  This initiative is meant to help you navigate these unprecedented times with your advertisers. It's crucial that their messaging be relevant to our current reality and we want to help you achieve that.
These spots will allow you to effortlessly swap out current ads while still leaving space to insert your clients business name and details.
Poynter Institute:  Various articles about covering COVID-19.  In addition, broadcasters can sign up for a free daily newsletter about covering coronavirus.
LocalBroadcastSales.com: LBS released their "What's your COVID-19 Strategy?" video earlier this week.  The video provides recommendations for you and your clients to consider during this period of self-quarantine and economic uncertainty.  LBS is FREE to MBA members.  Email jordan@massbroadcasters.org for an access code.
Other Resources:
Remote editing vendor: Leostream Platform enables remote access from anywhere. Users experience at-desk performance when connecting to hosted media editing software. Leostream supports a wide range of display protocols, for both Microsoft Windows and Linux remote desktops. You can use the best protocol for the job including HP RGS, Mechdyne TGX and both Teradici Cloud Access Software and PCoIP Remote Workstation Cards, providing high-quality graphics for applications running in the datacenter or cloud. The Leostream Connection Broker allows IT to pool, assign, and manage all PCoIP devices in their organization from a single interface.
Website: https://leostream.com
Email: sales@leostream.com
Phone: 781-890-2019
Location: 271 Waverley Oaks Road, Suite 206, Waltham, MA 02452
General health information:
Mass.Gov: Varied information from state government including case numbers, quarantine information, preparation and prevention.
CDC: The Center for Disease Control has provided guidance for reopening offices amidst the COVID-19 pandemic.  While not broadcast-specific, it should be helpful as we look forward to occupying our stations in an increased capacity in the coming weeks.
Governmental information:
Access and Fuel letters: The Cybersecurity and Infrastructure Security Agency (CISA) has reissued a disaster access letter.  The previous version expired May 29.  The letter may help broadcasters gain access to their broadcast facilities and in the event of a travel restrictions or curfews.  Note that MEMA is not looking at producing similar letters in-state.
Email jordan@massbroadcasters.org for copies of the letters.
State of Emergency: On March 10, Governor Baker declared a state of emergency in MA along with various other orders including changes to state's Open Meetings laws.
On March 23, Governor Baker issued COVID-19 Order 13 which placed a stay-at-home order in place for non-essential businesses.  Per the COVID-19 Essential List, "workers who support radio, television, and media service, including, but not limited to front line news reporters, studio, and technicians for newsgathering and reporting"  have been designated as essential.
At this time, we are advising station personnel travelling to and from their broadcast facility, transmitter site, or conducting other critical station business to carry with them station identification, the Access and Fuel letters from the DHS Cybersecurity and Infrastructure Security Agency's (CISA) National Communications Coordination Branch (NCC), as well as the COVID-19 Essential Services Full list.  Media services are shown on page 6 under Communications and Information Technology.
COVID-19 Communications: MA Residents can call 2-1-1 or text "COVIDMA" to 888-777 for up-to-date information from the state regarding COVID-19.
COVID3 Stimulus bill: NAB outlines provisions important to broadcasters and small businesses in the recently passed stimulus legislation.
Small Business Recovery Loan Fund:  Earlier this week Governor Baker announced a $10M small business recovery loan fund.  The emergency capital, up to $75,000 per business is "a new resource to help small businesses address emergency needs due to the disruption caused by the ongoing COVID-19 pandemic."   Members should  share this with affected advertisers who may qualify.
FCC: The FCC released guidance on shared news gathering surrounding COVID-19.  Namely temporary sharing agreements of breaking news need not be placed in a stations public file.  Read the full announcement.
Lowest Unit Rate: The FCC released a Public Notice indicating that, during this emergency, stations can provide free spots to advertisers without lowering their LUR, provided that "the free time is not associated with an existing commercial contract for paid time or otherwise considered bonus spots."  Read the Public Notice
KidVid and Programs/Issues Lists Q1 deadlines pushed to July 10, 2020.  Pillsbury Law post.
US Dept. of Homeland Security Cyber/Infrasture (CISA): GUIDANCE ON THE ESSENTIAL CRITICAL INFRASTRUCTURE WORKFORCE – Within this document, under the Communications subheading, CISA identifies "Workers who support radio, television, and media service, including, but not limited to front line news reporters, studio, and technicians for newsgathering and reporting" as essential critical infrastructure workers.
MBTA: Trains and buses are running on a reduced schedule.  Schedule information and what the MBTA is doing to protect riders can be found at https://www.mbta.com/covid19
Do you need help?