The Power of Critical Thinking to Fight Fake News – October 11 2PM
a Poynter webinar with Al Tompkins
This webinar is part of an occasional series of free webinars for MBA members, now branded as Sound Bites Digital webinars.  The webinar will teach journalists strategies for defending themselves against accusations of fake news, including what to ask yourself when evaluating information and methods for identifying fake content on social media.
WHAT YOU WILL LEARN:
The four key questions to ask to evaluate information
How to detect fake documents, photos and social media posts
Fighting unintended bias in the words and images we choose
How fakers generate credible content
The surprising truth about "crisis actors" and "fake flag" attacks
The dark web and online back alleys where fakers fake
WHO SHOULD TAKE THIS COURSE:
MBA members who want to defend themselves against accusations of "fake news."
COURSE INSTRUCTOR: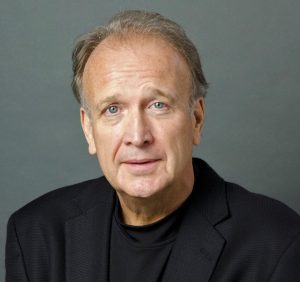 Al Tompkins
 is The Poynter Institute's senior faculty for broadcasting and online. He has taught thousands of journalists, journalism students and educators in newsrooms around the world. His teaching focused on writing, reporting, storytelling, ethics, critical thinking, photojournalism, social media and online journalism.
Tompkins has taught television news producers, reporters, photojournalists and managers in his workshops in 49 states, Canada, Egypt, Ecuador, Denmark, Cayman, Iceland and South Africa. He has taught and coached print newsrooms in the U.S. and abroad how to build interactive news websites, how to use video more effectively online and how to manage ethical issues that arise online.
HOW TO SIGN UP:
First, email jordan@massbroadcasters.org to verify your station's MBA membership.  You will receive the coupon code to enable you to view this webinar for FREE.
Go to www.NewsU.org and log in if you already have an account, or Create A New Account.  This process will auto-generate a confirmation email message.  You must respond to that email using the link provided to establish your account and enter a password of your choice.
2. Once you have a NewsU account, you can log in and go to the My NewsU tab in the orange banner. This is your homepage and has links to all your NewsU courses.
3. Go to the course homepage for The Power of Critical Thinking to Fight Fake News (Private)
http://www.newsu.org/courses/power-critical-thinking-fight-fake-news-private
4. On the right side, under Course Overview, you will see a blue button that says Enroll Now. Click on that button to place the course in your cart.
5. In the Shopping Cart page, click Checkout.
6. The Checkout screen will require the Billing Information marked by an asterisk* to complete your order. Scroll down to the section for Promo Code. Enter in the code and hit Apply To Order for the discount to take effect.
7. Continue to Review Order.
8. Verify that all information is correct. Hit the Submit Order button to finish enrollment. Please wait, your order may take up to 3 minutes to complete. Do not double click the button, refresh or navigate away from the page.