The FCC's political programming guru, Bobby Baker, joins Fletcher Heald & Hildreth attorneys Frank Montero, Dan Kirkpatrick and Scott Johnson to help broadcasters get themselves ready for election season. The webinar, free to MBA members, will take place on Thursday, January 18 at 2PM Eastern.
As a contentious election season looms, Fletcher Heald & Hildreth, along with the Colorado Broadcasters Association and the MBA will be joined by Bobby Baker, long-time head of the FCC's political programming staff.  Bobby is the FCC's primary authority on political broadcasting. The program will include written materials and illustrations that will be available for download.
Topics addressed will include:
Lowest unit rate calculation for various classes of time and dayparts.
Equal Opportunities (sometimes called equal time) requirements and what programs are "exempt?"
Are political ads streamed on the internet affected?
When can broadcasters edit or turn down political ads?
How to handle "issue" ads from PACs, an expected big revenue source in 2018?
What political file recordkeeping is needed to avoid complaints and fines?
What are requirements for uploading of political files to the FCC's "publicly" available website?
How can uploading of a political file potentially hurt a station?
To register for the FREE webinar, fill out the form below by Tuesday, January 16th!
About Bobby Baker, Assistant Division Chief, Policy Bureau
Federal Communications Commission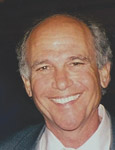 Bobby serves as head of Media Bureau's political programming staff, Washington, DC. He is a 1972 JD graduate of the Georgetown University Law Center and a 1968 graduate of the University of Florida. As the FCC's foremost authority on political programming regulation, Bobby travels extensively throughout the United States to speak to broadcasters to assist in furthering compliance in this complicated and time-sensitive area. Bobby also advises the Chairman and other FCC Commissioners, the Office of General Counsel and the Media Bureau on all political programming issues. He has authored numerous FCC opinions and policy statements in political programming area, with particular expertise in political advertising regulation.
Bobby is credited with altering the approach to political programming enforcement by implementing an accessible, user-friendly mediation technique for resolution of the disputes arising daily in the political arena. This approach has almost entirely eliminated formal complaints and typically results in successful informal resolution of hundreds of disputes in any specific election period. In doing so, Bobby has significantly reduced the size of his staff saving substantial sums of government funds and his office provides resolution in a time-sensitive manner so critical in this area. Prior to joining FCC, Bobby was President of Cellar Door Management, a personal management company specializing in recording artists.